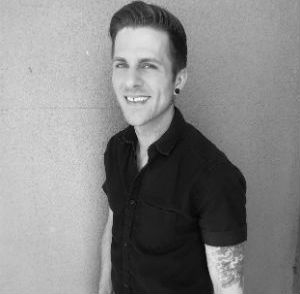 Allen
Artist
Education:
Lemars Beauty College
Aveda Systems and Solutions
Full Spectrum™ Deep
Aveda Color Magic
Pure Form Haircutting
Red Chocolate
---
I have always been the creative type. I grew up enjoying painting and decided hair would be my next challenge at a pretty young age. I fell in love! I went to school at Lemars Beauty College shortly after high school and also attended college, but couldn't finish. Hair was my passion! I started working in my hometown of Sioux City, Iowa and joined Belle Touche Salon and Spa, where I worked for four years. I moved to Omaha in 2016 in hopes of expanding my career, but just couldn't find a salon that was the right fit for me. Then I found Five Salon from a fellow Aveda stylist, and I couldn't be more excited to really kickstart my career!  I have been with Aveda for 6 years now. It is amazing to work for a company that has the integrity and growth that Aveda has. Everything I strive for in myself. I have worked very hard to be as well-rounded as possible in this industry. I always give my heart and soul to each client no matter how big or small the task may be.